WHY WHOLE30 + FWTFL ARE THE BEST DIETS FOR THE NEW YEAR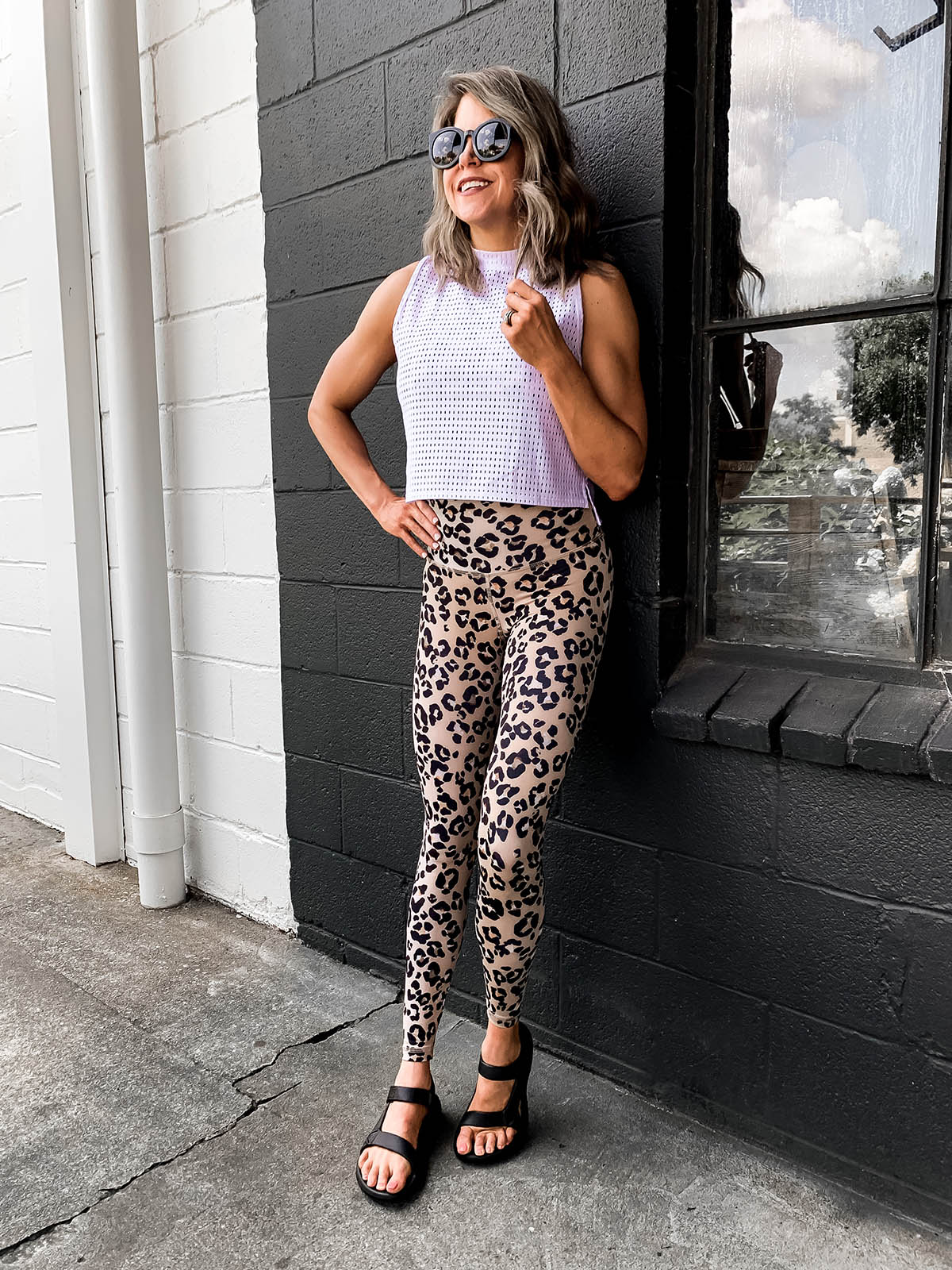 And by "diets", I mean healthy lifestyle, OF COURSE. I have done every "diet" on the planet it seems like, but the two that give me the best results are Whole30 and FWTFL. Whether it's detoxing, learning to eat healthy, or burning fat, you can get exactly what you need from either (or both) of the two best diets for the New Year. In this post, I am explaining exactly how to incorporate Whole30 and FWTFL into your life to get on track for 2023!
SHOP THE POST
leopard pants (another leopard legging here) // leopard sports bra (sold out, same brand here + matching cobra print pant) // mesh top (SO versatile!) // Tevas

THE BEST DIETS FOR THE NEW YEAR
WHY WHOLE30?
I have successfully completed several rounds of Whole30, including while pregnant and breastfeeding, and I can honestly say this is the BEST option for DETOX and RESET. Every time I completed the 30 day program, my head felt clearer, my digestion improved dramatically, AND I continued to eat "clean" throughout the year. I didn't necessarily lose weight per se, but my clothes fit better, and my workouts became more effective.
For me, the holiday season is always about parties, eating all the things, and drinking all the drinks. It's a BLAST, but it takes a toll on my body and my mental health. Whole30 is the PERFECT program to get everything back in order. I have so many posts and resources for you to learn about the program, tips to complete it successfully, and several "how to" articles around eating out and Whole30 with kids. Make sure you check those out to help you ROCK one of the best diets for the new year!
In a nutshell, it strips down your diet by focusing only on what your body needs to fuel itself: WHOLE FOODS. It's a 30 day program that cuts out sugar, grains, legumes, dairy, alcohol (HALP!), processed foods etc. It's a cleaner version of Paleo and can help you determine what foods you are sensitive to, such as dairy and/or gluten.
Lastly, it's free!! You don't have to sign up for anything. However, the only drawback to that is without an "investment," I feel more inclined to slip up or make exceptions…which brings me to Faster Way.
WHY FWTFL?
I can emphatically say Faster Way to Fat Loss had the MOST impact on weight loss, fat loss, and toning for me. The results were INCREDIBLE after 6 weeks. Additionally, the intermittent fasting has changed my life. My mind is clearer, my workouts are more effective, and my relationship with food has changed completely. Also, you get to eat A LOT. Conversely, with Whole30 alone, I felt like I never ate enough.
Basically, the differentiating factor is that it focuses on THE AMOUNT you eat and WHEN you eat it. It combines intermittent fasting with working out and macro-counting. Bottom line, it is for sure one of the best diets for the new year.
There is a LOT that goes into this program. However, there are so many resources at your fingertips to ensure you complete it successfully. This includes an app, an accountability Facebook group, a personal coach, meal plans, etc. I will also be completing the program with Heather from My Life Well Loved // @mylifewellloved, Laura from Walking in Memphis in High Heels // @walkinginmemphisinhighheels, and Jess from Happily Hughes // @happilyhughes. So, you will have ALL the resources you need to crush FWTFL!
While there is a cost involved, I strongly feel this helped me stay on track. When we invest in something, we are more likely to follow through with it. The program starts SOON, and you can sign up HERE. Once you sign up, you will get access to the portal, your personal coach, Facebook group, etc.
HOW TO COMBINE THE TWO BEST DIETS FOR THE NEW YEAR
Alright, so let's recap. I gave you some information on Whole30, and told you why I love FWTFL. Now I am going to explain how we can combine them. First of all, I want to be VERY clear with you. The next 30 days is all about PROGRESS over PERFECTION. OUR GOAL is to reset and detox, while burning some fat along the way. We will slip up. We will stumble. But that does not matter. We are trying to set ourselves up for 2023 to clear our minds and get our bodies healthy.
Like I said above, I love Whole30 for the detox and the reset. I LOVE Faster Way for the intermittent fasting, the community aspect, and the FAT BURNING. So, let's try to incorporate all of those things for the new year.
WHAT AM I FOCUSING ON?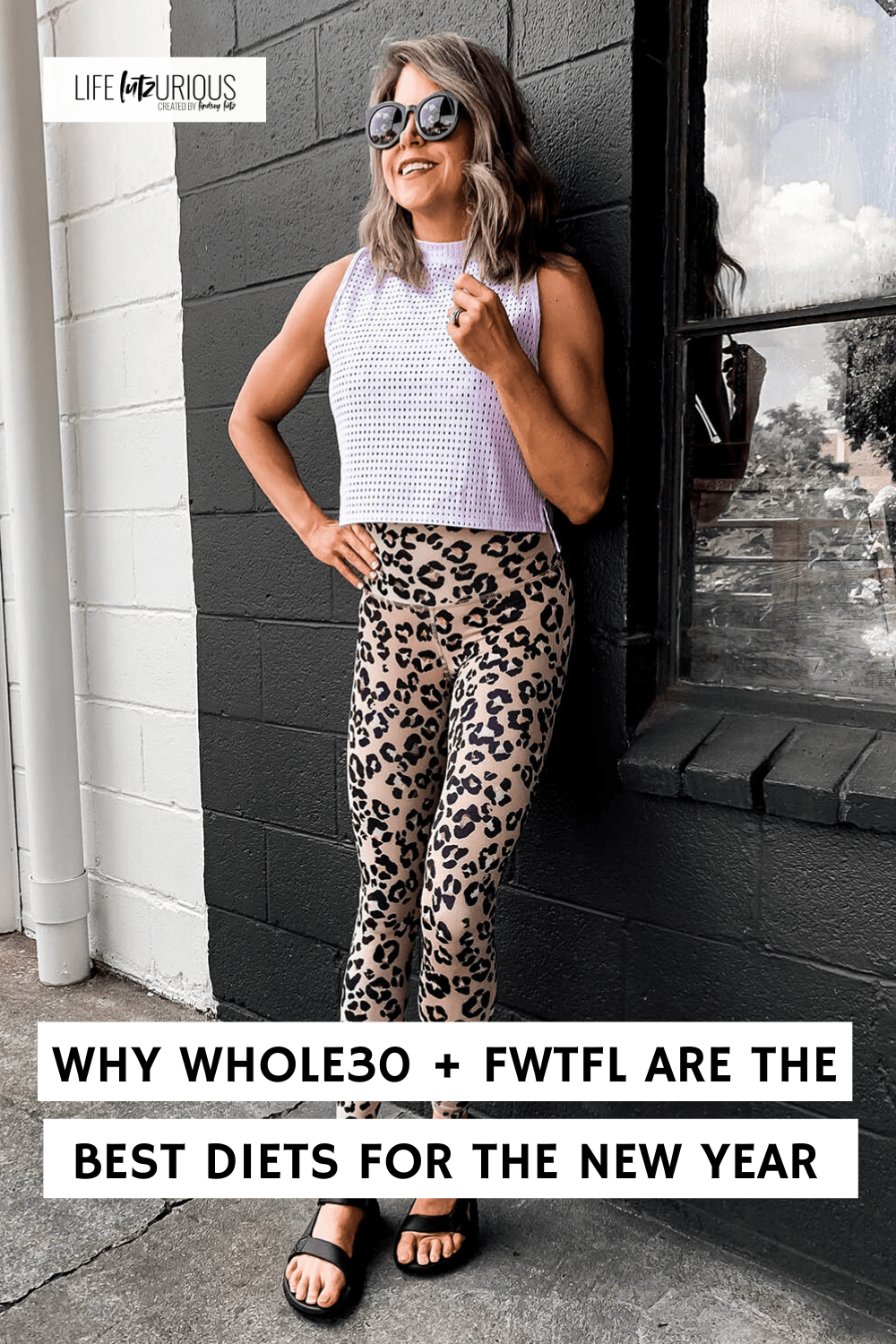 For me, I am focusing on FWTFL with a Whole30 mindset. UM WHAT? Basically, I am completing the FWTFL program while following the rules of Whole30. I am not going to lie, high carb days are going to be tough without grains, but I am going to load up on potatoes and starchy veggies. I am going to AVOID ALCOHOL (again, HELP) and sugar. AND, focus on WHOLE FOOD nutrition, instead of wasting our calories on processed foods. I promise, you will quickly see how these are two best diets to get yo health on this year!
Want to join me on this journey? You can sign up for FWTFL here. Also, make sure you are following me on Instagram, Pinterest, Amazon Storefront (for all the tools) and of course, here for ALL the resources. We are going to do this TOGETHER to get stronger, both mentally and physically. Remember, GET COMFORTABLE with FEELING UNCOMFORTABLE! This is the KEY to stretching ourselves and GROWING in all areas of our lives. WE GOT THIS!!
SHOP THE POST
Who loves new workout clothes to get them motivated?! S A M E. Here are my workout set deets!
leopard pants (another leopard legging here) // leopard sports bra (sold out, same brand here + matching cobra print pant) // mesh top (SO versatile!) // Tevas