WHOLE30 // FAQs // PALEO RANCH // EASY TUNA RECIPE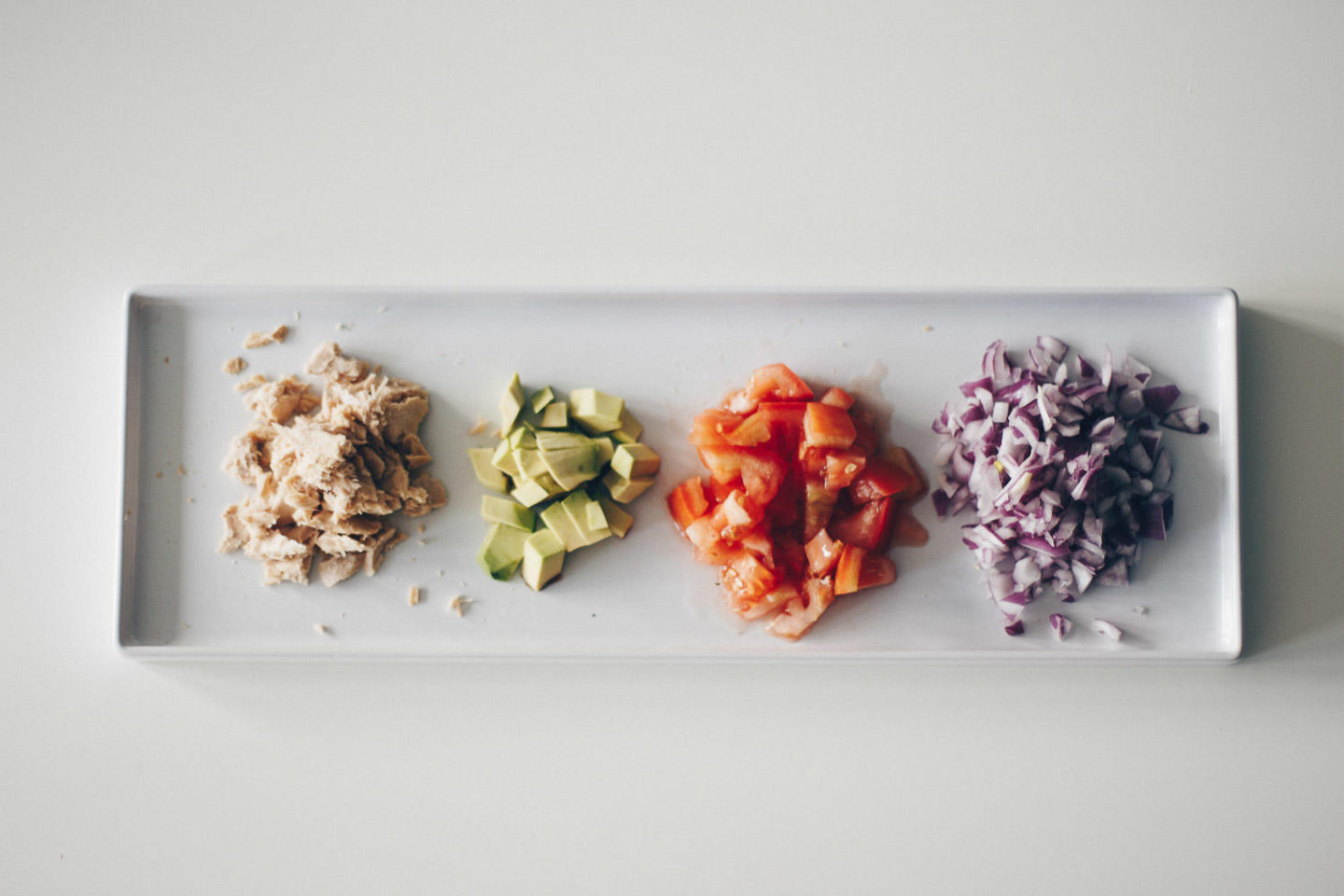 ---
WHOLE30 FAQs | PALEO RANCH | EASY TUNA RECIPE
Ok, guys…for this week's installment, I am going to give you a quick wrap up and answer some of your Whole30 FAQs. Honestly. if you have to ask, the answer is probably no, BUT I have received a lot of great questions. At the end of the post, I will also give you a super quick tuna recipe and the BEST. PALEO. RANCH. EVER. that I have lived off of this week. Keep up the great work guys. Y'all are doing SO awesome and are truly an inspiration!! I have LOVED taking this journey with you! Don't forget, you can visit my other Whole30 posts and resources here and here if you need additional inspo and recipes OR are just getting started. Week 3…here. we. go.
WEEK 2 WRAP UP
I am hungry AF.
It's true. For whatever reason, I am starving this week. In all fairness, I worked out pretty hard core this week, and that could also be the culprit. OR, maybe I am not planning my meals out properly. The great thing about the Whole30 program is you DO NOT count calories. So feel free to load up on protein and all the veggies your heart desires.
More bourbon please.
I have to admit, I am definitely missing my Friday night bourbon. The struggle is real. Sorry to the hubs if I have been a little snippy. Counting down the days to a delicious taste, because "it's so good when it hits your lips."
I feel awesome.
Besides being sober and starving to death, I feel pretty damn good. My energy levels are high; I also have performed well at the gym; my body feels clean.
I resisted chips and margs TWICE this week.
What kind of sick joke is it going to a Mexican restaurant during the Whole30? The first time I went, we had girls night out. While my friends were tossing back tequila shots and dominating the chips, I was over there dominating my water. And my veggies and guac. But I honestly probably consumed 1000 calories of guacamole. When in Rome, right? The second time, I was with Ryan and Asher. When I showed up to dinner, he had a spicy margarita and a bowl of chips waiting on me. I thought about succumbing, but ultimately, VICTORY WAS MINE! I tried to imagine there was vodka in my water, but yeah. Not so much.
My skin though.
I feel like I have my pregnancy skin back you guys. I mean, I am glowing. HA. I have no doubt it's because I am drinking more water, less alcohol, and literally zero sugar. Maybe I'll keep this up forever. Don't hold me to that though.
Want to know what the BEST thing about this little experiment has been?
Seeing so many people changing their lives for the better. I have a ton of friends that [let's be honest] do not eat very cleanly. But they are ROCKING this Whole30, and I also know they will be better for it. I love reading all the comments, recipe ideas, wins, fails, and questions in the Life Lutzurious Facebook group. In fact, it makes the journey totally worth it. Now onto FAQs…
WHOLE30 FAQs
Is this Whole30 compliant?
This is probably the question I get asked the most. I try to respond as quickly as possible, but sometimes I am drowning my sorrows over a nice water, and I can't get to the phone. No, but seriously. If you have a question about a specific food, the best advice I can give you is to read the ingredients. If there is an ingredient that is listed that is not part of the Whole30 approved list, then the food is not Whole30 compliant. For example: if you are looking at a protein bar, and it lists blueberries, kale, almond butter, and maple syrup, this is NOT Whole30 compliant. Can anyone guess why? Bueller? Bueller? It's because of the maple syrup. Everything else is fine. And by the way, that sounds like a disgusting protein bar with not a lot of protein.
Can I have a glass of wine?
Technically, no. HOWEVER, if you are DYING for a glass of wine, and you have the discipline to get back on the wagon after ONE GLASS, then by all means, don't lose sleep over it. I have heard so many people say, "well, I didn't try Whole30, because I knew I couldn't give up a glass of wine. So, now 14 days later, I am over here eating McDonalds and Chick Fil A instead." Progress, not perfection. And no, this is NOT me condoning drinking during Whole30…I am just telling you to cut yourself a break. It is better than not trying at all.
What about eating out?
Yes! you can absolutely eat out. If you have read the Whole30 book, you know that they encourage starting the program, even if you have to eat at a restaurant. There is no reason you cannot eat cleanly when you are out to dinner. In fact, I travel a LOT for work and still stay compliant on my trips. A few tips: 1) Ask questions. "What is in this sauce?" 2) If there is a questionable ingredient, don't get it. Ask for the sauce on the side or for them to season your meat with salt and pepper only. COMMUNICATE. 3) Strive to order a protein, veggies, and a sweet potato or baked potato. Salads are great as well, just make sure you get oil and vinegar for your dressing and skip the cheese and croutons.
Do you have recipe ideas?
YES, YES, YES!! Make sure you are following my Whole30 Pinterest board for lots of options. HOWEVER, I really try to keep it simple. Think protein + veggies + fat. Fish, lean beef, lean pork, seafood, turkey, lamb, etc. Lot's of veggies! Avocado, almonds, and cashews are also wonderful fats, and sweet potatoes and potatoes help fill you up. You may find my Whole 30 Shopping List to be helpful as well.
What is the deal with snacking?
Technically, snacking is not permitted under Whole30. I am typically a 2 or 3 snack girl, so this has been a little challenging. Since I am working out a lot, I typically still snack after my workout. I don't want to burn off the muscle I just built up, so I stick to a protein-rich snack, such as an RX Bar or a couple of eggs.
THE MOST DELICIOUS PALEO RANCH, EVER
Ingredients
Well Fed Paleo May0 (It is DELISH and can be the base of many Paleo sauces.)
Paleo Ranch Seasoning (perfect to make dips, season veggies and meat, and mix with olive oil to create a delish marinade // mix all ingredients // 2 tbsp yields 1 package // store in glass, airtight container)

2 tsp salt
4 tbsp parsley
3 tsp dill weed
2 tsp dried chives
4 tsp garlic powder
4 tsp onion powder
4 tsp dried onion flakes
2 tsp black pepper
 Directions
Add 1-2 tsp of Dry Ranch Seasoning to 2 tbsp of Paleo Mayo (or to taste)
---
SUPER QUICK + EASY TUNA RECIPE
[recipe-box]
---
WHOLE 30 MUST HAVES

---
WHOLE30 Bloggers
---
 PIN IT