Nordstrom Sale $860 Giftcard Giveaway!
TOP LEFT BAG Chloe | T-SHIRT Current/Elliott Camo Tee | SNEAKERS Joie | MOTO Paige | BOTTOM RIGHT BAG Rebecca Minkoff | CROP TOP + SKIRT A.L.C | HEADPHONES Frends | JEANS J Brand Love Story (featured in ROCK THE BUMP: Flares) 
---
TOWEL Little Giraffe Luxe Hooded Towel | CRIB Nuna Travel Crib | SHOES Michael Kors Crib Shoes | LOUNGER Nuna Leaf Baby Seat | BOTTLES Como Tomo | CAR SEAT Maxi Cosi Pria 70
---
Happy Sunday y'all!  Who else is excited about the Nordstrom Anniversary Sale?  Nordstrom is actually putting their FALL NEW ARRIVALS on SALE, instead of at the END of the season like other retailers do.  So, you get access to all the NEW, FALL items before they are picked over.  What does that mean for you?  Well, if you are a Nordy cardholder you get EARLY ACCESS now.  Click HERE to shop.  If not, the sale will open up to the public on JULY 17th, so mark your calendars and bookmark the event.  Even if you are not a cardholder, you can shop the PREVIEW, save the items in your cart, and return on the 17th.
And what's even better?  I have partnered with some AMAZING bloggers from across the country to bring you a chance to WIN an $860 Nordstrom Gift Card.  I mean, what?!?!?  It's really simple.  All you have to do is enter the contest at the end of this post…there are 134 ways to enter!  Obviously, I recommend you enter them all, but if not, start with Life Lutzurious and pick and choose your other entries.  The more tasks you complete, the more entries you will get.  The contest runs through JULY 16th, so hop on it to be ready to shop on THURSDAY!
Since I am in MAJ baby-mode, I went through the baby section of the sale.  WHOA.  SEVERAL of my favs are listed, including the Nuna Travel Cot, my FAVORITE bottles (Como Tomo), these PRESH Marc Jacobs Crib Shoes, and the oh so popular Nuna Leaf Baby Seat.  Don't worry, I have linked up all these goodies to take you directly to Nordstrom to SHOP.  Also, be on the lookout for my women's fashion favs TOMORROW!
---
ENTER THE CONTEST!
[do_widget id=text-21]
---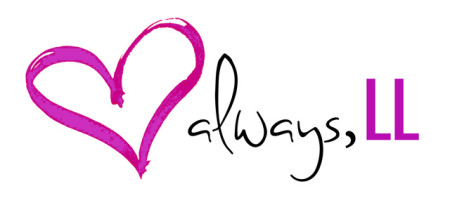 ---
SHOP THE SALE!
[do_widget id=text-22]
---
[do_widget id=text-23]