So, if you HAD to pick one thing BIRMINGHAM is known for, what would you say?  Anyone?  Bueller?  Maybe it's being a pregnant foodie, but I would have to say FOOD!  Having traveled all over the country, I have to say that BIRMINGHAM has a pretty legit food scene.  It can compete with most big cities and truly boasts a uniqueness that nowhere else can emulate.  From Frank Stitt to Chris Hastings, Birmingham is fortunate to be the home of so many legendary chefs.  SO, what is the latest FOODIE trend to hit Birmingham?  DINNER LAB.
What exactly is DINNER LAB?  Their tagline is EXPLORE NEW CUISINES AND COMMUNITY in a space that exists for 24 hours.  The concept is super cool.  Basically, you sign up for a DINNER LAB membership.  Then 24 hours prior to the POP UP dinner, they will let you know the top secret location in your city of choice.  Think of a LOCAL, FARM TO TABLE dinner being hosted on a helipad on a rooftop in New Orleans by one of the hottest chefs around or in a warehouse that's home to vintage firetrucks featuring an Asian-influenced local chef.  The dinners take place all over the country (see a map HERE) and can feature local or national chefs in a unique location specific to the city in which it's hosted.
The first one I attended was in BIRMINGHAM at The Southern Vintage Fire Apparatus Association and featured Chef Josh Hayes.  Josh is a local guy, whose current gig is opening up Alloy Thai (location in BHAM TBD).  His menu concept focuses on AUTHENTIC, Central Thai food, featuring small plates influenced by royal cuisine.  And my favorite part?  He focused on local farms and proprietors, creating a true farm-to-table dinner.  Josh took us through 4 courses, all served family style, highlighting the flavors of Central Thailand.  My FAVORITE course was a red curry of chicken, featuring White Oak Pastures (our FAVORITE chicken farm out of GA).  He accompanied the dish with a crispy tilefish topped with pickled garlic and cilantro, in addition to an AMAZING heirloom bean salad.  He paired with a local Kiwi Kolsch from Cahaba Crewing Company to complete the "Samrap" (meal set).  Perfection.  Dessert was very simple.  He calls it Loy Kaew, which means floating jewels.  And floating jewels is was!  You guys know how hot it has been lately, so the blackberries and peaches were perfect for a sultry evening.  The honeysuckle syrup and hibiscus ice took it to the next level, and it was a perfect ending to a fabulous meal.
Here is the FULL MENU from the DINNER:
FIRST COURSE
Lon Tao Jiao (coconut cream relish of salted soy beans)
wild betel leaves | green mango | deep-friend quail egg | arugula
---
SECOND COURSE
Samrap (meal set)
Plaa thawt krathiam dong (crispy fish)
crispy tilefish | pickled garlic | cilantro | white pepper
Kaeng Daeng Kai (red curry of chicken)
White Oak Pastures Chicken | summer bamboo | kaffir lime | basil
Yam Thua Boraan Naam Dam (heirloom beach salad & black dressing)
roasted chile jam | Fall Line Hills farm beans | toasted coconut
paired with Kiwi Kolsch | Cahaba Brewing Company | Birmingham | 6% ABV
---
THIRD COURSE
Tom Jeut Muu Sap (clear soup)
minced Fudge Farms pork | Chinese celery | green onion
---
FOURTH COURSE
Loy Kaew (floating jewels)
Witt Farms blackberry & peach | honeysuckle syrup | pandan & hibiscus ice
---
How often are you surrounded by 70 of your friends, in a super-secret location and treated to LOCAL, GOURMET food?   Dinner Lab will be frequenting Birmingham about once per month, featuring a new chef each time.  The next DINNER LAB in BIRMINGHAM is July 31st and features Chef Russ Bodner from Kansas City.  His menu is inspired by time spent in a Michelin starred Greek restaurant in NYC.  He is currently the Executive Sous of Aspen Mountain Club, and guess where one of his favorite restaurants is located?  HOT AND HOT Fish Club right here in Birmingham!  I don't want to give away the menu, but imagine Mediterranean flavors, local purveyors, and a modern touch to a well-respected restaurant of the past.  As I mention earlier in my post, members will be notified of the location 24 hours prior to the event.  Can't WAIT to see you there!  For more info and to SIGN UP, please visit the DINNER LAB website HERE.
---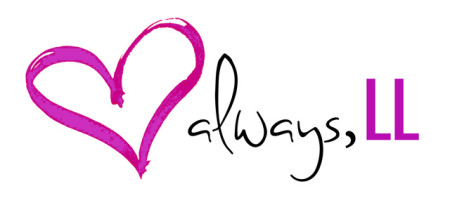 ---
Don't forget to follow LIFE LUTZURIOUS on INSTAGRAM!
[button url="http://instagram.com/lifelutzurious"]Life Lutzurious IG[/button]
---