Can you say 20% off? BLING BLING!
IMAGES BY: Jennifer Hagler Photography
---
Yesterday I had an absolutely BLAST learning all about that BLING BLING at the Diamonds Direct Summer Designer Showcase.  As soon as I walked in, the place was ROCKIN.  I am talking strobe lights, a DJ, and mimosas…at 9:45 am on a Friday.  Now THAT sounds like a Friday to me!  So, what is the Summer Designer Showcase?  You will have access to some of the TOP DESIGNERS in the industry, such as Henri Daussi, Verragio, and A. Jaffe, to help answer any questions you may have.  Both the staff and the designers were AWESOME!  While I was there, I had the opportunity to pick their brains about WHAT IS HOT  RIGHT NOW in both fashion jewelry AND engagement rings.  And the BEST PART?  Almost the ENTIRE STORE is 20% OFF.  And some designers have even deeper discounts they are offering (such as Amden mentioned below).  Lastly, Buffy from The Style Gathering, Lauren from B-Metro, and I all had a STYLE-OFF using various pieces of jewelry we picked up throughout the store to style our fabulous model Casey.  Now that was fun!  You can see my ROSE GOLD + BLACK DIMOND COMBO in the styling portion of this post.  The sale lasts through SUNDAY, so head up there this afternoon (open until 8pm) or tomorrow (from 12pm-8pm)!!
---
HENRI DAUSSI
I have always been obsessed with their jewelry, so having the opportunity to get the scoop from them was pretty awesome.  Their engagement rings were always an inspiration to me, so seeing the goods in person and speaking to their rep was VERY cool.  We looked at engagement rings, stackables, and LOT'S of rose gold (SWOON).  So, what did she say is TRENDING right now?
Stackables (stacked bands are hugeright now).  And make sure you mix it up some.  The bands do not need to match exactly, and it's totally cool to mix metals and colors.  Avoid being matchy-matchy.
In term of engagement rings, she mentioned 3 things: CUSHION CUT, WHITE diamonds over colored diamonds, and a BAND instead of a traditionally set ring.  Their cushion cut rings are their specialty and appear over 30% larger than a traditional cut., especially if you choose a halo-type setting.  She still loves the colored diamonds but has noticed people trending more towards the traditional diamond.  Another thing trending right now is the band/band combo for an engagement setting.  She showed me a GORGEOUS band with approximately 5 carats of diamonds paired with a simpler, thinner band.  When I asked where the engagement ring was, she quickly explained that the larger band acted as the engagement piece.  It was VERY hip yet timeless.
Rose Gold is STILL huge right now, and their selection was absolutely stunning.  Did you see the combo she and I put together in the first image of this post?  Black diamonds + rose gold is the PERFECT mix of edge and style.
Cushion Cut Diamond Engagement Ring
BAND Engagement Ring
As I was walking around the store, I could not help but notice how sparkly the back corner was.  I mean it was literally on fire!  So, I headed over to check out their bling.  This is a designer I had never heard of but, WOWZERS, his stuff was legit.  He was featuring their SEAMLESS COLLECTION, which is a patent-pending jewelry collection that features diamonds that go all the way around the rings, bracelets, etc.  Even when looking from the side, all you see is diamonds.  You won't see any gold.  The pieces truly were stunning.  What are the advantages to this collection?  Easy to clean, durable, and timeless.  Check out these pieces!!!!  PS, the pink ring is on sale for around $9K and is made of diamond cut rubies and 18K white gold.  Look, i realize that sounds like a ridiculous amount of money, but if you are in the market, go check it out.  The price tag said $17K, so this is a steal.
STYLE-OFF
Now to the fun part!!!  As I mentioned above, Buffy, Lauren, and I decided to have a little jewelry styling competition.  We each were challenged to go around the store to pick out pieces to style our model.  I IMMEDIATELY ran back over to HENRI DAUSSI to piece together a rose gold +black diamond stackable ring set.  The rep and I put together a PERFECT combo.  I then paired with some FABULOUS black diamond earrings and 2 delicate (so on trend right now) rose gold necklaces.  Casey looked awesome all blinged-up!!!   You can also find Buffy and Lauren's fabulous ways of styling her on B-Metro's Facebook Page  HERE.  So, which is your fav???  Make sure you vote!
The store has increased their loose diamond and on-hand merchandise JUST for this event.  You will be BLOWN AWAY at what they have to offer.  I was literally in Heaven.  I am sure the hubs hates me right about now.  If he has to hear the word push present one more time, he may lose it!  Ok, so head up there this afternoon or ALL DAY TOMORROW!  You won't want to miss it! xoxo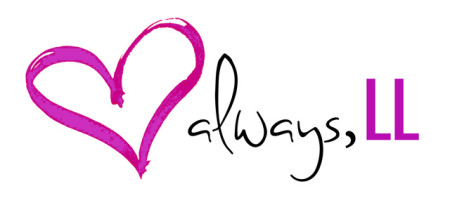 ---