BLURRY SHOT!
DRESS Susana Monaco | NECKLACE Dannijo | SHOES Sam Edelman (on sale!) | HAIR Helen Walker at Wheelhouse Salon
I CANNOT believe I have not written a BUMPDATE in 8 weeks…see my last one HERE.  WOW, so much has changed, but in an awesome way!!  Honestly, weeks 30-34 were some of the best.  We had our maternity shoot at week 31, and the pictures were ah-maze-ing.  Check out the post HERE.  Week 35 was a little brutal.  I took my FINAL trip before the doc cut me off, and I totally understand why they don't want you traveling that late in your pregnancy.  That was rough!  Week 36 was rather uneventful, and now here we are!
How far along: 37 weeks, 1 day [37 weeks 3 days by the time this airs]
Cravings: ICE ICE BABY!  I seriously cannot get enough ice.  It's comical how much I eat during the day.  Sorry dentist!
Aversions: None!  SCORE.
Diet: My diet really hasn't changed that much.  I get REALLY full very easily, so I feel like I have to eat smaller meals more often.  I have discovered the almond butter from Alabama Biscuit Company, and let me tell you…it will change your life.
Weight gain: So, I am holding steady at about 25 lbs.  Some days it can be a little less, and on the days when I am retaining water, it can definitely be more.  My bump has grown a lot…keep reading to see how much #babylutz weighs.  WOWZERS.
Bump watch: Ok, it is not a bump anymore.  It is a full-on belly!  I have noticed that the baby has dropped some, so even though I have carried super-high, my bump has been lower the past couple of weeks.  I am still being stubborn and sticking to normal clothes, but it is getting very difficult.  At this point, all shopping has come to halt.  With the exception of jammies for the hospital and nursing bras.  SWEET.  And baby clothes and nursery essentials of course!!!
Mood: Honestly, my mood is great!  Obviously, I have some off days and some emotional days.  But for the most part, all is well!  We are getting super excited for the arrival of #babylutz and soaking in every last minute as a family of two.
How do I feel? All things considered, I really do feel great.  As I mentioned earlier, week 35 was rough.  That seemed to be the turning point for me.  I went from feeling kinda pregnant to feeling full on pregnant.  Week 36 was much better, but my ankles have started swelling.  More on that in the next section.  I am still Iron Tribing it, but I have definitely had to modify some things.  Running has become extremely difficult…the belly is just too heavy.  And obviously box jumps are not possible.  But, I feel like my body is a steroid factory at times.  My upper body strength has really improved, and I feel great during the strength workouts.
Body changes: Ok, so let me think.  What all has changed in the last 8 weeks?  Obviously, I am MUCH bigger.  About 2 weeks ago, I really started hearing "um ok you are definitely pregnant now."  The bump is large and in charge.  Swelling:  I feel like I am swelling a TON, but my doctor assured me today that my swelling was not that bad.  I have definitely had days where it was much worse.  Weight gain: I have gained about 8 lbs since my last post.  That sounds like a ton, but 1 lb per week is about right.  Around weeks 34 and 35, I was not sleeping AT ALL.  Literally, I would get MAYBE an hour or 2 of sleep per night.  And I was traveling so much for work.  It was about as brutal as it got.  But when I got home from one of my trips, Ryan had purchased me this ridiculous pregnancy body pillow, and I am telling you, it changed my life.  That, along with our bamboo sheets and keeping the air running all night, I have been sleeping extremely well.  I would find myself waking up in the middle of the night then not being able to fall back to sleep, because my mind would be racing.  Since the baby has dropped, he/she has found a new pillow too…on my bladder.  Good lawd.  NESTING: Ok, I was wondering this would hit.  Well, it hit me Thursday morning around 2am.  I woke up, arranged the entire nursery, and put together an entire bookshelf.  Productive Polly is in full effect.  It is the most bizarre feeling.  But, the hubs is super excited about my productivity.  My belly button is pretty much flat…not really an innie and not really an outie.  I think that about sums it up.  OH, I chopped my hair off today.  Super cute!
Workout regimen: As I mentioned above, I am still Iron-Tribing it.  The days I work out, I feel absolutely amazing.  The days I don't, my back hurts and my feet swell up.  So, I am kind of addicted at this point.  Don't worry, I am taking it easy.  But like I said, my upper-body strength has definitely improved.  I have even PR'd a couple of times.  Running is pretty much impossible.  I am not sure if it's due to my weight or the heat.  But regardless, anything over an 800 meter run is out of the question.  I am really going to miss it for 4-6 weeks after the baby!
Girl or Boy Prediction: I have NO IDEA.  I could not make a guess if my life depended on it.  We call the baby "Junior" and refer to it as a boy, but I think this is just the hubs' wishful thinking.  We really have no clue.  What do you think?  Maybe we should start a little contest!  I am getting SO SO curious!
Nursery Updates: Ok, up until this week, we had barely even started the nursery.  Everything was ordered, but it seemed like there were delays left and right.  The crib, the daybed, the dresser…you name it.  Well, I think it worked out for the better, because I totally revamped the design.  I CANNOT wait to share it with you all.  Think monochrome, black + white, natural wood, and pops of color.  LOT's of WHITE!!!  It's gonna be SO cayute…stay tuned.  The crib is still up in the air, because we have had some maj issues.  BUT hopefully, it will ship tomorrow.  And it is major swoon-worthy!
DAD: Ryan has been VERY supportive…cooking dinner every night, dealing with my crazy hormones, and loving on "Junior."  He really has been the best, and I CANNOT imagine pregnancy and parenthood without him.  He is going to be the best daddy…I just know it!  I have had several people ask if he has put on pregnancy weight too…hell no.  He looks amazing!  Very svelte. 😉
BABY LUTZ:  So, we got to see the baby today!!  AHHHHHH, so cute!  He/she even has hair!  Now, let's talk about the weight situation.  According to the doctor, the baby is in the 63rd percentile for weight and weighs almost 7 lbs.  THANK GOODNESS I decided to go with the epidural.  The baby could be between 8 and 9 lbs at birth.  HOLY MOLY, I don't even know what to say about all that.  Seriously.  8 or 9 lbs.  The good news?  I am starting to dilate, and the baby is full term.  So, he/she can come whenever and be A-OK!  Baby is moving around like crazy.  It is so funny when I see a little foot poke out of my belly or when the baby has the hiccups.  It's such an amazing feeling!  Ok, besides "what are you having," the next most asked question is "do you have names picked out?"  Well, yep, we sure do!!!  So should I tell?  Sure, why not!
GIRL NAME: Zoe Grace Lutz.  I mean, how cute is that?  Zoe Lutz.  I can't even.
BOY NAME: Asher Hayes Lutz.  Asher just sounds so celeb-like!
We are less than 3 weeks away and could not be more excited.  As I have mentioned time and time again, I have really loved being pregnant.  While there have been some tough times, it is absolutely amazing what the human body is capable of.  The highs and lows have both been truly remarkable.  I can't believe there is a 7lb human being in my belly.  The past 9 and a half months have FLOWN by…and I have to be honest, I am really gonna miss this bump!  And all the attention! ha. But just thinking about meeting BABY LUTZ is such a cool feeling.  I will keep you all updated over the next few weeks.  In the meantime, what is your FINAL VOTE?  BOY or GIRL?  Please comment and let me know!  Thanks so much for following along with our journey.  LOVE YOU ALL!!
Oh, PS…interested in going to New York during Fashion Week?  Hell yes.  I am collaborating with some awesome bloggers to send one lucky reader to NYC.  Make sure you enter HERE.  Also, follow me on INSTAGRAM HERE for the latest on #babylutz and all things lutzurious.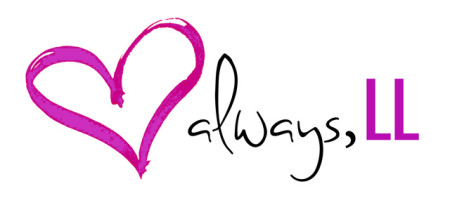 ---