HOW TO EAT MEXICAN FOOD ON WHOLE30 & FWTFL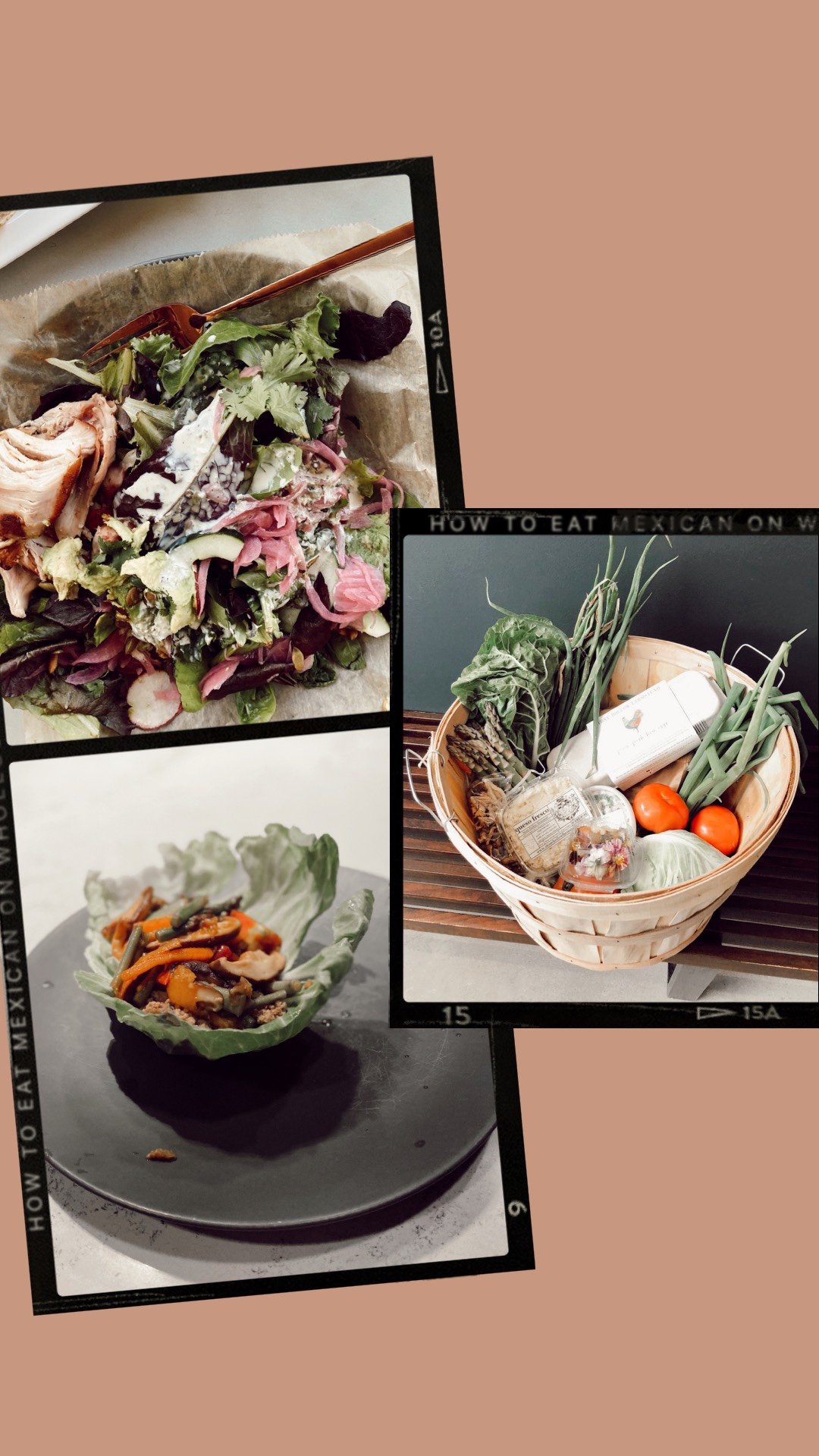 For this week's health and fitness post, I am showing you exactly how to eat Mexican food on the Whole30 & FWTFL diets. We all love to eat out, and we don't have to stop just because we are starting a new diet program. As a quick recap, Whole30 focuses on eating whole foods, avoiding added sugar, grains, alcohol, legumes, dairy, MSGs, and junk food. YIKES, what the hell do I eat then? I have tons of Whole30 resources HERE and everything you need to know about FWTFL HERE. But, for this post, let's focus specifically on how to eat Mexican food, especially when so many ingredients (cheese, beans, tortilla chips, etc) are not allowed on the Whole30 and FWTFL diets.
HOW TO EAT MEXICAN FOOD ON WHOLE30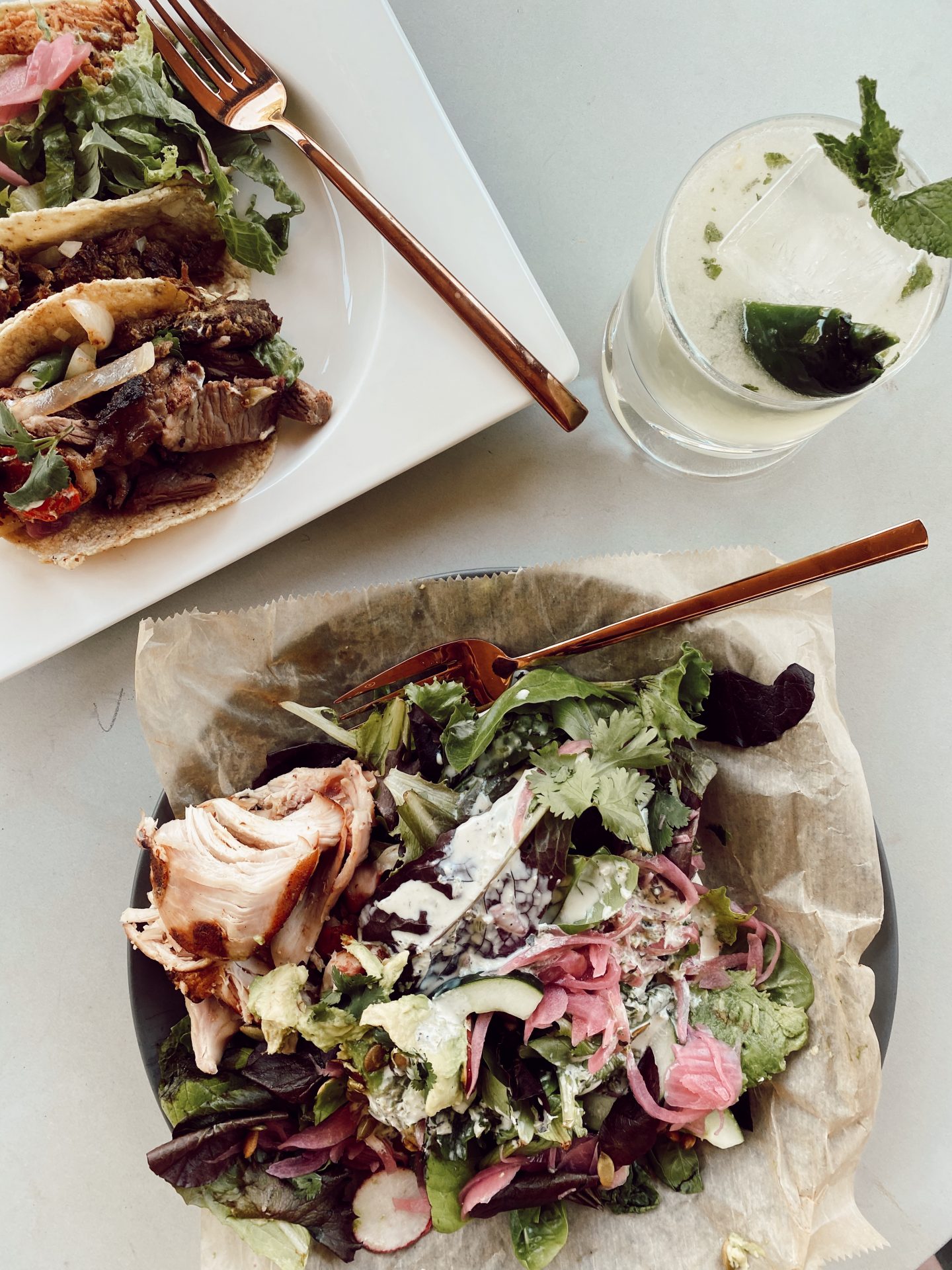 I know, I know…what's the point of eating Mexican food without chips and tortillas. BUT hear me out. I am going to show you exactly how to replace traditional Mexican ingredients with Whole30 compliant ingredients. If you are doing FWTFL, you can *technically* eat tortilla chips, but I typically try to avoid corn and gluten on this plan as well. When trying to stay compliant, focus on meats and veggies first. Replace tortillas with lettuce, make your own taco seasoning, and add ALL the condiments and fresh herbs. Let me explain more in detail.
WHOLE30 MEXICAN RECIPES
The easiest recipes to alter are tacos and fajitas, but don't stop there. Start thinking about enchiladas, skillet meals, soups, salads, and stuffed peppers. One of my favorite websites is 40 Aprons. I make one of her dishes weekly, and most are Whole30 compliant. PRO TIP: Use eggs! They are an excellent source of protein and a key ingredient in so many delicious dishes for breakfast, lunch, and dinner. This Enchilada Egg Bake is INSANELY delish and very easy to make.
FOCUS ON MEATS & VEGGIES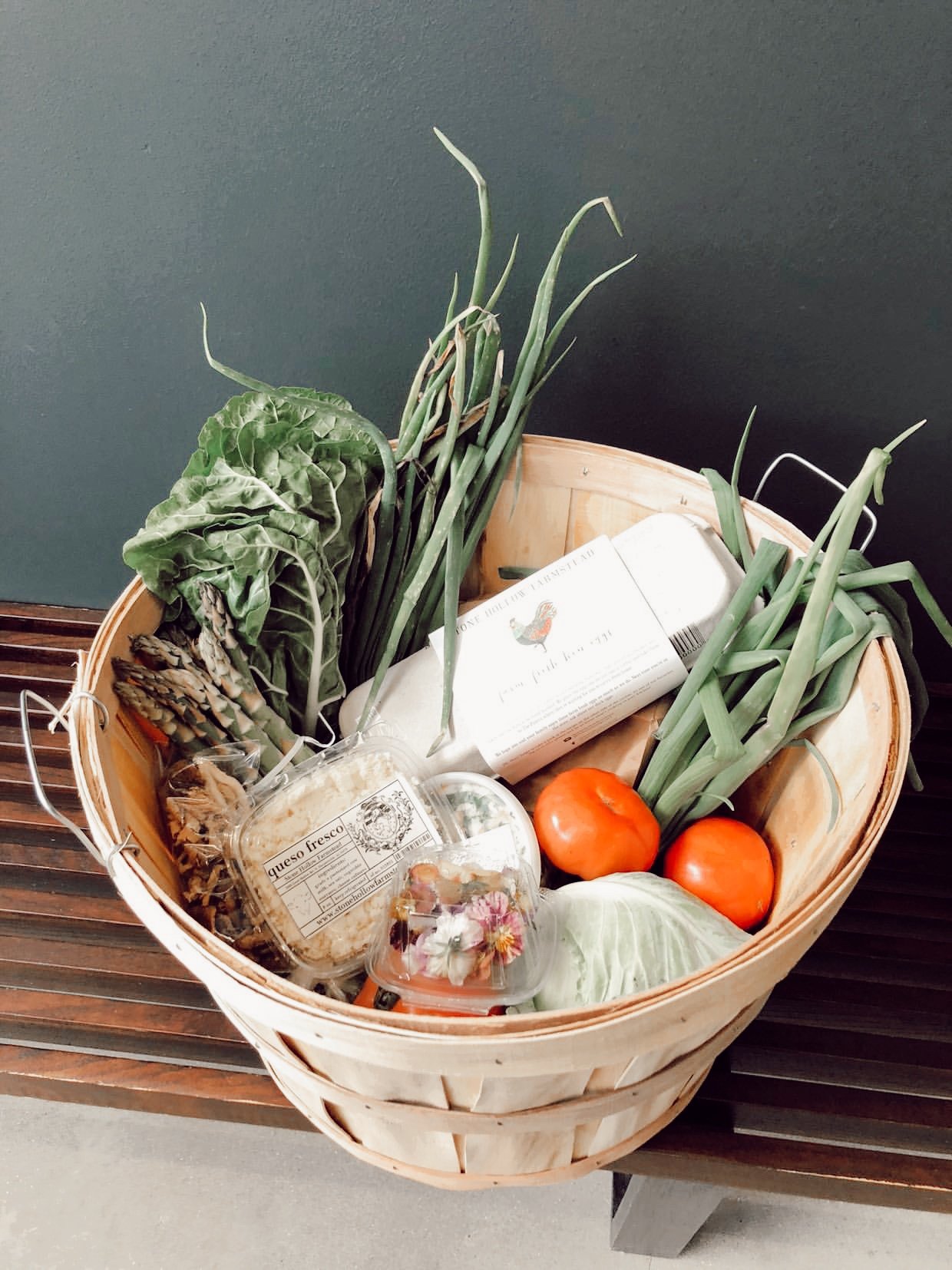 As mentioned earlier, the Whole30 diet focuses on WHOLE foods aka meat and veggies. Load up on grass fed beef, pasture raised chicken and eggs, and lean pork. Load up at your "taco" with organic tomatoes, onions, sweet peppers, jalapeno peppers, sweet potatoes, lettuces, fresh cilantro, and avocados. You could also add fresh fruits such as pineapple, strawberries, blackberries, oranges, etc. MAJOR PRO TIP: Create taco and fajita salads to avoid tortillas and chips.
MAKE YOUR OWN TACO SEASONING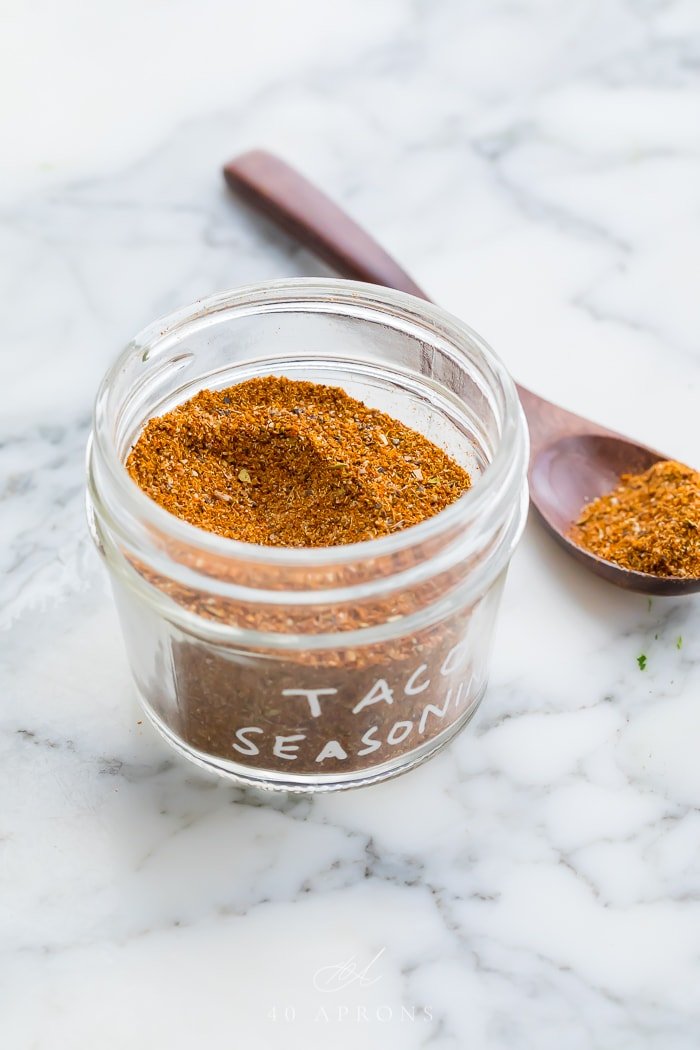 This is KEY. And once you make your own taco seasoning, you will never go back. The one I love is Whole30, Paleo, Vegan, and FWTFL compliant, but there are tons of options out there. Simply mix all ingredients together and store in an air tight container. You will need chili powder, garlic powder, onion powder, cayenne pepper, dried oregano, paprika, ground cumin, sea salt, and black pepper. Stay tuned for the recipe. Don't want to deal with making your own? Siete makes an amazing Whole30 compliant taco seasoning.
ONE POT (OR PAN) MEALS ARE YOUR FRIEND
Invest in a good pan or skillet, and get ready to cook some simple and flavorful meals for you and your fam. Think less dishes to clean, quick prep, and all the Mexican flavors. Make sure you try these Sheet Pan Steak Fajitas.
ALL THE CONDIMENTS
Fresh guacamole, salsa, Whole30 Enchilada sauce, etc will totally transform your Whole30 Mexican meals. PRO TIP: Read the ingredients. Make sure they aren't sneaking in added sugars, MSGs, gluten, etc.
HEALTHY TACO SEASONING INGREDIENTS
HEALTHY TACO SEASONING INSTRUCTIONS
STEP 1
In a small bowl, mix together chili powder, garlic powder, onion powder, red pepper flakes, oregano, paprika, cumin, salt and pepper.
STEP 2
Add additional salt and pepper to taste. PRO TIP: Increase the chili powder for a spicier option and oregano for an herbier option.
STEP 3
Store in an airtight container.
STEP 4
Use 2 tablespoons per 1 pound of ground beef for flavorful meat.
VEGGIE CHICKEN BURRITOS INGREDIENTS
We randomly made this Mexican recipe up the other night using ingredients we already had in our fridge, and it turned out SO well. The kids loved it too. We opted for a Naked Rotisserie Chicken from Whole Foods, but you can also cook your own chicken, then shred. The radishes add the most delish crunch and incorporate a seasonal vegetable to the dish.
1 head of cabbage
2-3 radishes
1 rotisserie chicken pulled/shredded (or 3 chicken breasts)
3-4 carrots
1 medium onion (red or yellow)
2 TBS avocado oil
5 ounces of Forager Unsweetened Cashewmilk Yogurt Plain (plant-based, dairy free)
1/2 cup of water
1-2 TBS taco seasoning to taste
Salsa
Siete Almond Flour tortillas (substitute lettuce wrap for Whole30)
hot sauce
VEGGIE CHICKEN BURRITOS INSTRUCTIONS
STEP 1
Pull the chicken and shred the cabbage, radish, and carrots.
STEP 2
Heat 2 TBS avocado oil on medium heat. Add onions and saute for 1-2 minutes. Throw in cabbage, carrots, and radishes and saute for 2-3 additional minutes. Add the pulled chicken, taco seasoning, and water and saute for 2-3 minutes. Add yogurt and saute for 1 more minute.
STEP 3
Serve on a bed of lettuce, lettuce wrap, or Almond Flour tortilla. Garnish with fresh cilantro, enchilada sauce, and salsa. PRO TIP: Mix a little of the yogurt with hot sauce and add that on top for a creamy kick.